Welcome to Ikeda, an Antique Kimono Shop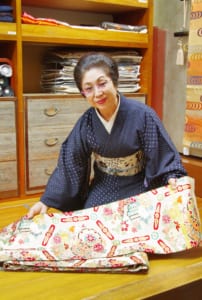 At Ikeda, high quality kimono, obi, and much more are available at reasonable prices. In addition, services such as the coordination and restoration of kimonos, as well as assistance with highly customized projects, can be provided upon request.
Ikeda was established in 1975 by Shigeko Ikeda, who is widely regarded as one of the most respected collectors of kimonos from the Edo, Meiji, Taisho, and Showa eras.


IKEDA owner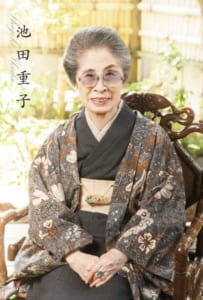 The kimono, the traditional garment of Japan, was developed and refined over many centuries by the unique sensibilities and tender sense of beauty of the Japanese people, who are known to express their great appreciation for the four seasons. Each and every kimono has it's own story, and there are customs one observes regarding the seasons and occasions in which a particular kimono is worn. I would like to share this vision with not just the people of Japan, but with people around the world.


Founder (1925 ~2015)
Kimono designer / antique Kimono collector
Shop Infomation
photographed by Yoshinori Mido
Address
101 Softtown Shirokane, 5-22-11 Shirokanedai, Minato-ku, Tokyo, Japan, 108-0071
TEL
+81-3-3445-1269
FAX
+81-3-3445-1239
E-Mail
meguro@ikeda-kimono.com
Store hours
Sunday, Monday, Thursday, Friday, Saturday
11:00〜17:00
Closed
Tuesday, Wednesday
Access
◎

Meguro station
JR
Metropolitan subway
Tokyo Metro ◎ Directions (a three‐minutes walk)
1.Get off at Meguro station. Use the East Exit.
2.Go out east exit and turn left.
3.At the end of the road, turn right at
the trafic's right.
4.Go straight, the shop is on your right side
just before a footbridge.